Our Vision
We run restaurants. So we know... We know how important your cooling and freezing is to your operation. Our vision is to have a warehouse right near your operation - wherever you are in the United States to help you achieve your restaurant/deli/food service dream.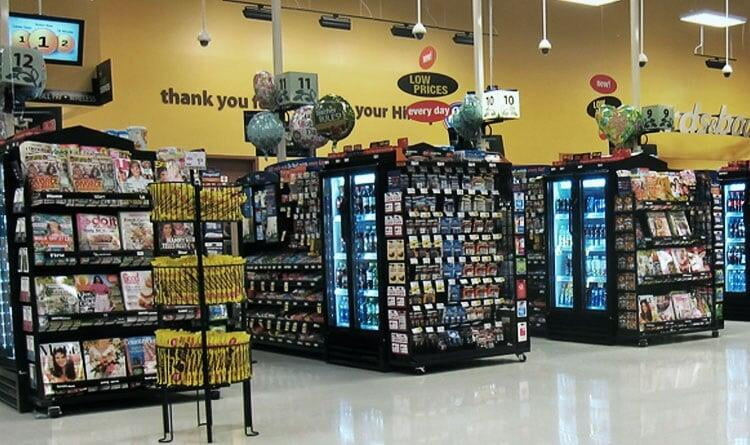 We work with one of the most respected retail chains in America. Stores you patronize every day. You use their products - your family enjoys their service. Now you can have the very same high quality refrigeration glass door merchandisers in your store to highlight your products, increase sales and have more pride in your operation, knowing that you have the best of the best - and you bought it for less.

Our Strength
We know the restaurant business. We know restaurant equipment. And we care about our customers.
We bring over 50 years' collective experience to this operation. Knowing what good equipment is, knowing what good customer service is in the food and service business. We bring that to you - along with these best-in-the-business glass door merchandisers.
What makes Brooklyn Rolls One of the Nation's Leading Providers of TRUE Brand Coolers in the Industry? Experience and know-how. That's what sets us apart.
Why choose Brooklyn Rolls?
Because we do what you do. We get up every morning, take care of our families and get to work. We get to work for ourselves and we know what it means to make true sacrifice to work for something you started on you're own and for which you believe. We work with TRUE Brand coolers and refrigerators because we believe in them, we believe in ourselves and we believe in the men and women who get up every day and go to work for what they believe in. And those are our customers.
Fast nation-wide delivery
Safety & compliance ensured
Start-to-finish solutions
Reliable service
Unmatched industry equipment
Trained professionals
Insured delivery
Excellent customer service
Knowledgeable technicians
30 Day warranty on parts & labor
Making Delivery to Your Business a Breeze
20,000 Stores Across the Nation Supply our Warehouses...

Our Fortune 200 partners supply us with Glass Door Merchandisers from their nearly 20,000 stores across the country. Chances are, we have a warehouse near you.
Talented Employees Ready to Serve Your Needs...
That, and a network of certified trucking, maintenance and technical experts to make sure our merchandisers are in top condition.
A Value System You Can Trust
As the name states... we are from Brooklyn. In Brooklyn, family is everything. It's an honor to serve your family and we treat our customers like one of ours.
Our Customers Back Us Up!
We have hundreds of satisficed customers ready to tell you personally about their experience with our dedicated customer service team.
Dependable Delivery and Service
We work with a network of logistics and trucking professionals that make shipping a breeze. Wherever you are, whether you are a large business, small business or residence, our trucking professionals get the job done. Need an extra hand moving things around? That can be arranged. Need us to take a unit away when we deliver? We can handle it. We are here to make sure your Glass Door Merchandiser
North and South Service - National Delivery System
Wherever you are in the United States, Brooklyn Rolls has got you covered. Primarily serving in the Southeast (Orlando base) and Midwest (Chicago base) Brooklyn Rolls delivers as far as North Dakota, Louisiana, and Texas. SO if you need quality coolers at 65% off retail, you know who to call. Our logistics team is second to none and we'll get you what you need. FAST.